40 Hours
access_time
40 HOURS OF TRAINING DELIVERED IN 5-21 DAYS
Professionals
DESIGNED BY AND FOR PROFESSIONALS
Curriculum
COMPREHENSIVE CURRICULUM
Learn In-Demand Skills!
Attend Our Comprehensive Data Science, Machine Learning, Business Analytics and Data Visualization In-Person and Virtual Bootcamps.
Explore the Bootcamps
Check Schedule
Bootcamps
Today's fast-changing business environment demands advanced set of skills to compete in a data-driven world and all learners, from students to professionals, need new skills and knowledge to succeed.
Our hands-on, in-person and virtual bootcamps are designed to advance your skills and help you gain practical industry experience by working on real-world data.
Prominent Features
Short Duration Face-to-Face Comprehensive Training
Examples & Application of Concepts in Real World Business Scenarios
Front-End and Coding Practice of Relevant Software Tools From Scratch
Learning Management System
Online Access to Recorded Lectures, Exercises, Revision & Training Material
Certification of Efforts Recognized by Employers
Connect with the Team for Queries in a 1-Hour Session
Dive into types and essential concepts in databases
Get Highlighted to Recruiters from Relevant Businesses
Open new career opportunities in Data Science, Machine Learning and Analytics!
Quematics's Global FootPrint
Dubai
JAFZA One Tower A, 11th Floor - Dubai - United Arab Emirates
Kuala Lumpur
Jalan Stesen Sentral 2, Suite 8-1 & 8-2, Level 8, Menara CIMB, Kuala Lumpur Sentral, 50470
Jakarta
Jl. H.R. Rasuna Said Blok X2 Kav. 6, Menara Palma, 12th Floor, Jakarta, 12950
Istanbul
Hakki Yeten Avenue, Selenium Plaza No: 10/c, Floor: 5-6, Fulya, Besiktas, 34349 Istanbul
Trusted by Individuals
Benefit from well-rounded in-person and virtual bootcamps designed for professionals and learn how data science concepts in Advanced Analytics, Machine Learning, Deep Learning and Data Visualization are used in the real world.
Trusted By Companies
Equip yourself with impactful data science concepts that leading companies are searching for.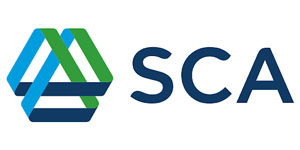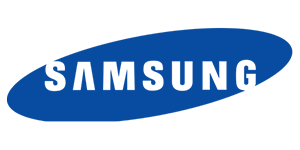 Testimonials
Without this specific boot camp, changing my career to data science on my own would have been very difficult. But being able to put this on my CV helped transform my career and my life into something I chose to do.
The curriculum was challenging but the support from the instructors was great. If you are looking to get started in data field I would highly recommend this bootcamp!
I'm surprised at how much I was able to learn and achieve in such a short amount of time. Instructors were very knowledgeable and curriculum was comprehensive gave very good understanding with practical examples.